Biography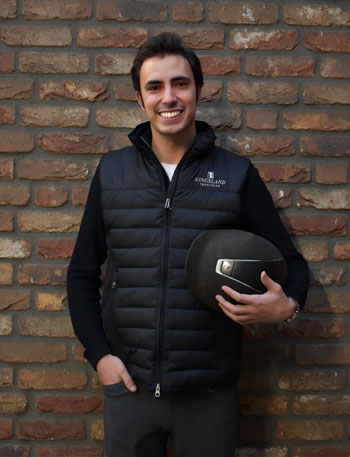 Jorge is from La Coruna, Spain and has extensive experience in the Sporthorse Industry in Europe. He began breaking and training horses professionally at the age of 17, working for several stables in Europe. He then branched out on his own, owning and operating a stable of 20 horses, with grooms and riders, for over 5 years. Becoming too frustrated with the unethical and irresponsible horse practices he often ran across when sourcing and trading horses, he decided to close his stable.

He went to work in a scouting position for top tier 5-Star stables In Hechtel-Eksel, Belgium, where he learned firsthand that it is possible to do business in the equine industry in a professional and ethical manner. While working for these Top Tier stables he met a lot of ethical and quality equine professionals that inspired him to think of a way that he could assist all horse buyers in making educated, informed, and ethical decisions, whether the buyer went directly through him or used his services alongside their own professional trainer.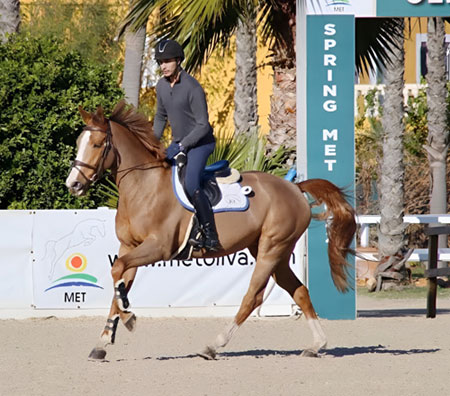 With a solid business idea in mind, he went out on his own and started a service unique to the equine industry that created transparency directly between buyer and seller called "Equitrials". He felt this service could especially assist American buyers who could not so easily get to Europe to try horses, or other buyers in Europe that were too busy in their professional lives to travel around trying horses. He offers his extensive knowledge and experience to make a positive impact in the equine industry by offering a flat fee unbiased horse trials service as a "buyers advocate" with the aim of creating a transparent and trustworthy service. He works with buyers and stables of all levels from local to 5* international quality horses. He wants every rider and buyer, from beginner to international level, to know they will be provided with nothing but his honest opinion of the horse that he surveys.

His service provides a detailed report of the horse's strengths and weaknesses, and their suitability for the intended rider and purpose, as well as photos, videos and a written report. His native language is Spanish, and he is fluent in Galician, English and Portuguese. He has a good grasp of Dutch, especially when it comes to things regarding horses. He can read French very well and is in the process of learning Italian.

Jorge joined The Equine Expert LLC to offer his years of service in the Sporthorse industry in Europe as a consultant and expert witness in equine related lawsuits and appraising horses. Jorge has extensive expertise in sales, standards in the industry, training, showing, equine management and horse behavior.


View Curriculum Vitae
View Certificates