Biography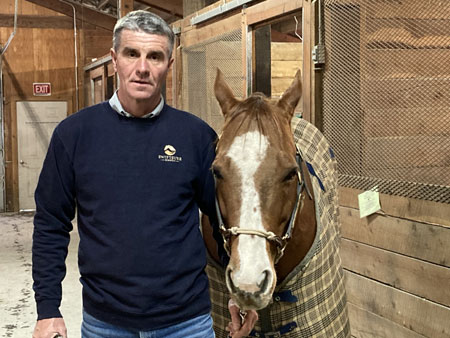 Paul Bennett is a native of England and a graduate of Durham College of Agriculture. He is an Expert Carriage Master, breeding manager of carriage horses and is currently running Swiftsure Ranch in Bellevue, Idaho. Swiftsure Ranch is one of the most respected therapeutic equestrian facilities in the country.
After graduating from college, Paul began his career as a coachman as Head Horseman for Newcastle Breweries. He was responsible for showing and promoting the Carriage Teams for the brewery, as well as their care and the operations of the stable. From there he was the Supervisor of the Stable for the Living History Museum of Beamish, which promoted the heritage breeds of the late Victorian and early Edwardian times.
In 2002, Paul became a First Coachman for Andreas Nemitz Coaching exclusive road coach through Bavaria, Tuscany and other European destinations riding in antique carriages. He also taught driving clinics on single or multiple teams, as well as specific driving techniques. In 2006, Paul became the breeding director for Halloughton Hackney Stud. He oversaw the breeding, showing and international shipping of these prized, historical and endangered breed of horses. During this time, he also managed the acquisition, restoration and operations of their antique carriages and coaches.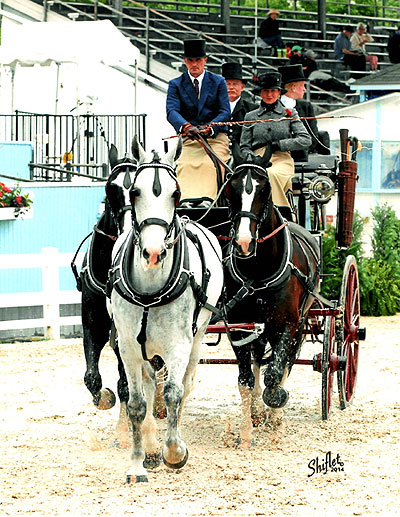 In 2010, Paul Bennett moved to Wharton, Texas to manage the Ranch and Corporate Retreat for Stewart Morris of Stewart Title Co., and The Morris Family. Paul curated the carriage house boasting 30 rare antique and reproduction carriages and managed the all livestock and property operations. In 2014, Paul moved to Eden Valley Farm in Pennsylvania where he trained a variety of breeds to drive, taught the Achenbach method of driving to amateur whips, and prepared horses for national and international competition.
In the Spring of 2015, he returned to Halloughton Hackney Stud to manage their breeding program and was also named to serve as Judge at the National Rare Breeds of the Year show in Nottinghamshire, sponsored by the Rare Breeds Survival Trust. He returned to the States in late 2015 to be named Director of the Coach and Livestock Department for Colonial Williamsburg. There he oversaw 150 animals, 22 employees and in excess of 25 volunteers for their national premier living history museum. He was responsible for the carriages, animals, government compliance, education, safety guidelines, operational guidelines and procedures, and overall management.
In 2019, Paul became Executive Director of Swiftsure Therapeutic Equestrian Center in Idaho. The Center sits on 191 acres and uses equine therapy to encourage the physical, mental and emotional well- being of children and adults with a variety of physical and emotional challenges. The goal of therapeutic riding is to promote independence through horsemanship while learning in a positive, safe, environment. Swiftsure Ranch is a PATH International member center and all instructors are certified at the Registered or Advanced levels. In 2022, Swiftsure was awarded the Platinum Seal of Transparency by GuideStar, only 1% of registered non-profits are awarded this status.
As an associate of The Equine Expert LLC, Paul brings his wealth of experience and expertise in driving, coach horses, driving equipment and therapeutic horsemanship to our panel of expert horseman.
View Curriculum Vitae