Biography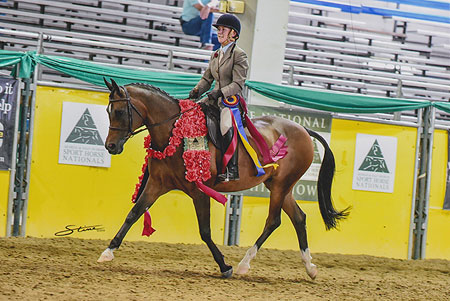 Growing up in central Victoria, Australia, Jenni had an affinity with animals and was exposed to horses initially through a cousin at an early age. Her love for equestrian pursuits grew, seeing her purchase and train her first horse while in high school.
In Australia, Jenni operated her own small breeding program, comprised of Arabian purebreds and derivatives. She enjoyed great success showing them in "hack" classes as well as "in hand" (breeding stock). The quality of her horses was confirmed when one was exported to the Middle East and a client's horse sired by her stallion and conditioned by Jenni was among the first Arabian exports from Australia to China. Jenni also operated her Peak Performance Equine business that provided PEMF (pulsed electromagnetic field) therapy, tapotement massage, nutrition advice and respiratory therapy for horses alongside her already established Arabian horse farm. She also worked on several large Arabian breeding farms throughout New South Wales.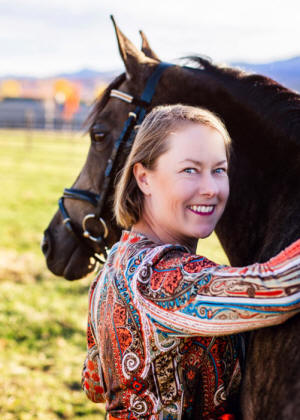 In 2016, Jenni moved to the USA, bringing with her one homebred Arabian mare, Jensems Suzie Q. She immediately established herself as a force to be reckoned with in the Arabian Sporthorse arena, winning a National Champion Title with Suzie Q in the amateur division in 2016, followed by Unanimous National Champion in the open division in 2018. She has continued to win numerous National championship titles in Sporthorse Under Saddle, In Hand classes, Dressage, and Western Dressage divisions. She has bred, trained, presented and shown State, Royal, Regional and National Champions in 7 different disciplines across Australia and the United States.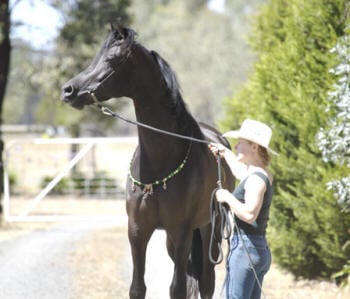 Jenni is passionate about continuing her own education and enjoys teaching as well. In 2016 she narrowed her focus to a dressage foundation and has completed training courses with international and Olympic trainers in equine biomechanics and advanced dressage training principles. In 2018, Jenni decided to turn professional. Her teaching focuses on excellence in general horsemanship, explaining the why's along with the how's of good riding, training and management techniques emphasizing best practice for horse and rider. She enjoys teaching both novice and amateur riders using a relaxed, positive, encouraging and fun approach. She trains riders on their own horses, maintains a small group of school horses and has several client horses in training as well.
Prior to committing herself full time to her equestrian endeavours, Jenni was a Senior Constable in the Victoria Police Force, Australia, working general duties. She enjoyed serving her community and was involved in dealing with an extremely varied demographic within a wide array of situations. She gained a great deal of experience providing evidence in court addressing issues as diverse as traffic, drug, fraud and domestic violence offences.
Her reputation in the US equestrian community continues to grow, and has seen her present at several clinics on topics such as showing Arabian Sporthorses and show ring presentation. She finds the ongoing learning and sharing of knowledge with likeminded equestrians extremely rewarding and exciting.

View Curriculum Vitae