Biography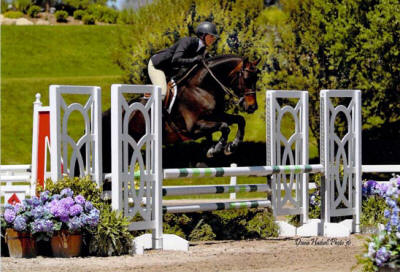 Sara Ballinger has been active in the horse industry since the age of eight. Initially taking western riding lessons, she was introduced to the hunter and jumper industry where she fell in love with the sport. Catch riding horses as she could during her middle and high school years, she was lucky enough to be able to half lease a hunter and show during high school while grooming to pay for the show costs.
Sara went on to further her equine career at The University of Findlay in Findlay, Ohio, graduating with a Bachelor of Science degree in equestrian studies and biology in 2003. During college, she shadowed many large animal veterinarians and participated in an EPM research study at The Ohio State University. Also while in college, Sara showed on the Intercollegiate Horse Shows Association team for the University of Findlay where she was individual national champion in both 2001 and 2003 along with being on Findlay's national championship team in 2003. Her curriculum at The University of Findlay included equine nutrition, animal science, equine reproduction, equine preventative medicine, equine exercise physiology, equine business, farm livestock management, and equine law.
She later went on to groom and work for several barns throughout the Midwest and Ireland and took advantage of the time to attend European auctions. Sara started her own sport horse sales business in 2005 buying and selling young horses while competing as an amateur on the hunter/jumper circuit. Sara has traveled the country with sales horses for many years. In 2007, the shows took her to Florida where she eventually made her home base. Sara now owns and operates her own sport horse farm, Dragonfly Lane Farm, in Loxahatchee, Florida.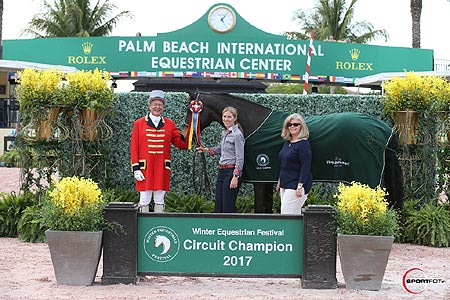 In 2012, Sara also established her own equine appraisal business, SEB Equine Appraisals, LLC, and is a certified equine appraiser through the American Society of Equine Appraisers (ASEA). She performs accredited equine appraisals for horses donated to college programs, for divorce cases, for insurance claims, and for expert witness cases.
Sara met Bridget Brandon through the American Society of Equine Appraisers as they discovered a need to formulate a business for specific equine expert witness cases. Sara also belongs to the American Society of Farm Managers and Rural Appraisers. She is currently in the final stages of becoming a member of the International Society of Appraisers (ISA). Up to date on all IRS appraiser qualifications and USPAP accreditations, she is currently taking continuing education through the SEAK Expert Witness training courses, as well. Sara also is a sales agent for Sport Innovations LLC, representing equine therapy equipment that provides magnetic equine therapy equipment nationwide. She is an active member of both the United States Equestrian Federation and the United States Hunter Jumper Association. Sara was appointed to be on the United States Hunter Jumper Association Zone 5 amateur committee in 2010 and was appointed to be on the United States Hunter Jumper Association Zone 5 Jumper committee from 2012-2020.
View Curriculum Vitae